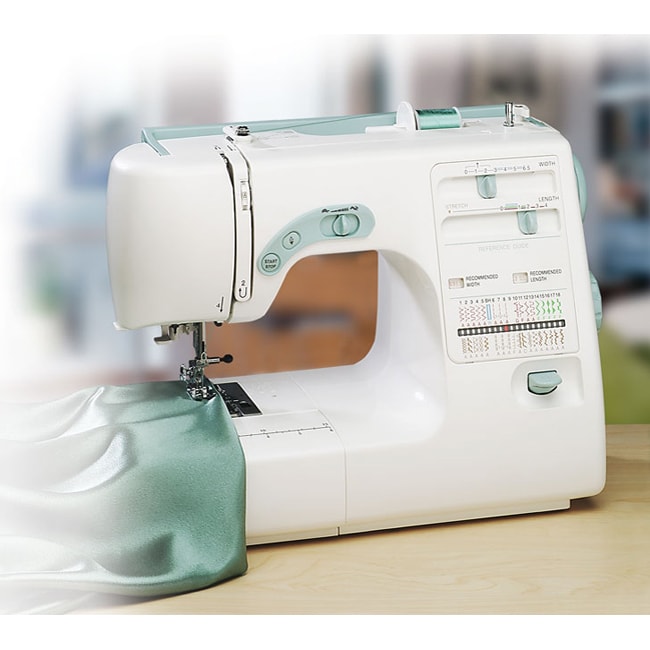 Image from overstock.com
So my sewing machine started making some pretty ugly noises yesterday, not running properly, very slow, grinding sounds, etc. It's a Janome 11590 aka Kenmore 16231, and I bought it refurbished from Ebay almost 2 years ago. I know that's not the best way to go with a machine, but I did do my homework on the model, and I will admit to being drawn to a modern machine, having learned on a 1970s Singer. Turning a knob for different stitches was so exciting! Plus the price was right.
Anywho, reviews generally on this machine are pretty good. I liked it until it stopped working. My problem is in the numbers:
Cost to fix, per the repair guy: $105 prepaid or $130 to pay after the repair. Seems to be motor issues, other small part problems.
Cost I paid for the machine: $140
Cost of extra feet, accessories I've purchased: $50
My options, as I see them and given my non-rich status:
Pay for the repair. I've put money into the accessories, and there's a good chance the machine won't have any issues for a while after this. The new model of this machine is $300.
Look for a reconditioned vintage machine, built to last. (Any recommendations for places to look, online or in NYC? Best models for this?)
Spend $150 on a different new/refurbished machine, preferably Janome so that I don't need to buy a new walking foot, etc. I hate feeling like such a "consumer" getting rid of something that can be fixed and buying something new again... but I also hate the idea of spending almost as much as I paid for the machine to get it fixed!
Make an investment (as much as my wallet allows, which is not much) and spend $200-$250 on a new machine with extra features, better build. There aren't any features I can think of that I would like to have, except for more buttonhole options. But a more reliable machine would be good.
What would you do? If you think my current machine isn't worth repairing, do you have any ideas for where to look for a new one, or what model to look for? Someone tell me what to doooooo! Please and thank you.